Spanish Lovers: A Vibrant Latin Inspired Shoot
Celebrating Spanish tradition but with a few modern twists, this styled shoot was full of colourful blooms, cacti and tequila! The shoot, dreamed up by Quint Photography and Heirlooms by Gulshah, was created not only with the intent to showcase the vibrancy of Latin culture, but also to inspire modern couples with fun and unique ways to proudly feature their roots on their wedding day.
Spanish Lovers Concept
Through their chosen colour palette and venue, Sofia from Quint Photography tells us these elements helped bring their 'Spanish but with a twist' concept to life. "We wanted Spanish Lovers to be the perfect blend between edgy and elegant with a new spin on cultural traditions," shares Sofia. "We wanted the colour palette to be bold, with pinks and reds to contrast against the muted greens and browns of the cacti. We chose Cactus Country as we thought it would be the perfect place to showcase our vision, there isn't another venue in Victoria that has Cacti as far as the eye can see."
A Modern Take On the Bridal Bouquet
Taking inspiration from Frida Kahlo, Flowers on Melville designed a stunning flower crown, harmonising perfectly with the bold flower fan. Both pieces were key to the bride's look, although Sofia loved how the fan was so unconventional and unique. "It shows that your bouquet doesn't have to follow the tradition of flowers, but can be exchanged for a keepsake that will last a lifetime," says Sofia.
Bride & Groom's Styling
Glowy skin, a bold red lip to tie into the flowers and a beautiful lace Moonstuck Bride dress created the perfect bohemian bridal look. "The dresses designed by Moonstruck bride were exactly what we needed, a fine mixture between, bohemian, elegant and chic," shares Sofia. When it came to styling their male model, the team went for a YSG Tailors burgundy velvet suit jacket with a casual black crew neck top to compliment. "We wanted the style of the groom to be more towards smart casual but still super sharp," says Sofia. "By replacing the shirt with a simple black top we achieved to dress down the look without making it look underdressed."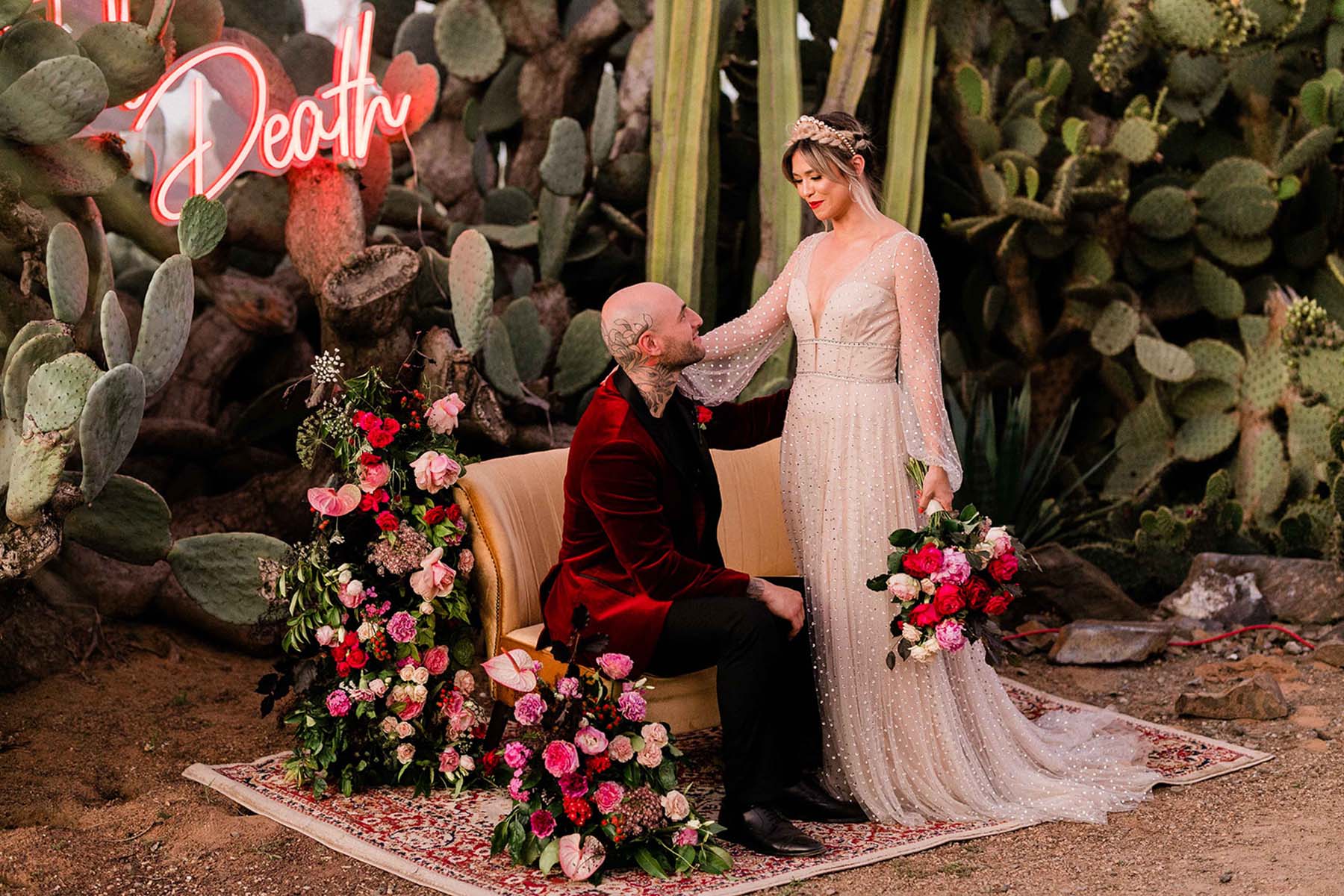 Latin Inspired Tablescape
The table setting, styled by Event Den, incorporated a balance of textures and colours, with gold candle holders/cutlery, multicolour glassware and linen, and fresh pomegranates, blood oranges and plums. Along with the ripped chairs which added a traditional element to the otherwise modern tablescape, Sofia tells us Event Den managed to strike a beautiful balance to highlight the shoot's theme. "We wanted to showcase that there is beauty in things being imperfect, which prompted us to add minuscule details like the ripped chairs. By mixing modern aesthetics with tradition, we aim to inspire others to do the same with their respective cultures," says Sofia. And who could forget the table's centrepiece, that bold cake by Beearn Murray Cakes, inspired by varying tones and colours which are traditionally found in Latin culture.
Recent Posts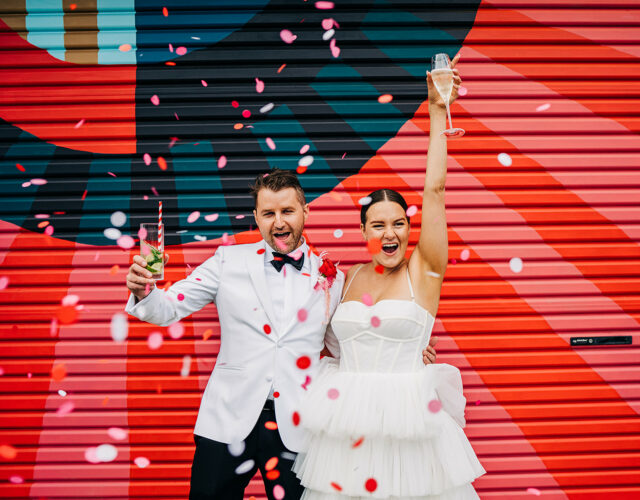 In the heart of the city, a tale of serendipitous love unfolded between Madi and Tim, two accountants…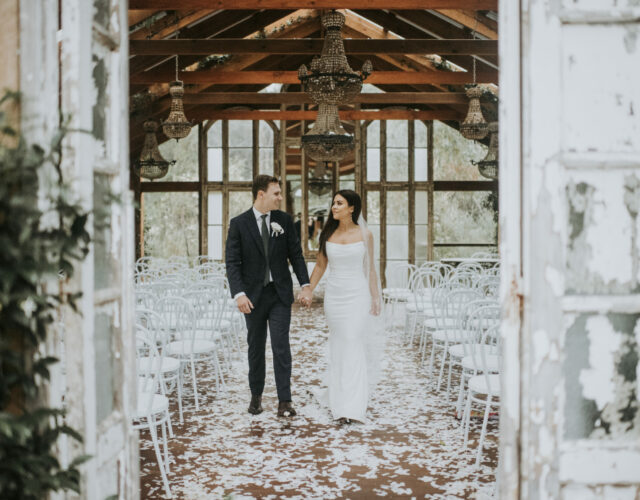 In the serene embrace of The Woods Farm, Jervis Bay, on the 14th of May 2022, Hugh and Felicity tenderly…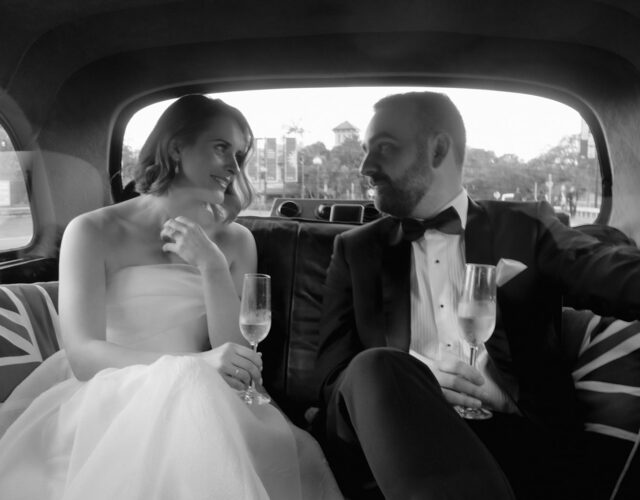 In the bustling cityscape of Sydney, the story of Mariia and Matthew unfolds – a romance that transcends…