Beth & Luke's Bridgerton Inspired Wedding
Video by At Last Films
Meet Beth and Luke, a couple whose bonds of love were solidified during a heartwarming ceremony at the picturesque Mason Mill Gardens on a gentle November day. Each brought their unique personality to the union, shaping a harmonious balance that laid the groundwork for their future together.
As lovers of the Christmas season, they found joy in the magic that the festive period typically brings. One particular Christmas morning, however, held a surprise that would forever change their lives. Amid the usual tradition of unwrapping gifts under the resplendent Christmas tree, a small silver box caught Beth's eye. Within it was a bauble that held a life-altering question, "Will you marry me?", accompanied by their pictures. Turning around, Beth found Luke, anxiously holding the ring and awaiting her reply, "I do".
Despite recent knee surgery which made it difficult for him to kneel, Luke rose to the occasion when Beth teased, "Aren't you going to get on one knee?" The minor setback didn't deter him as he bravely pushed past the discomfort to carry out the beloved tradition.
For their wedding, Beth had envisioned a setting reminiscent of the romantic ambience from the hit series 'Bridgerton', intertwined with elements that reflected her favourite things. With the support of an adept team of professionals, they managed to bring this vision to life. The resulting event was so vivid that many guests felt as if they were part of a scene from the very series itself!
Beth's attention to detail shone through in her wedding day attire. She opted for a beautiful gown from Pallas Couture, which encapsulated her taste. Her "something blue" took the form of tastefully bow-adorned shoes from Billini.
Adding a unique twist to her ensemble, Beth wore a pair of fingerless gloves from Etsy's The Glove Gal. These gloves were not only stylish but also carried a personal significance, with her new last name engraved at the top. Completing her look was a modest yet striking necklace from Camile & Stone, customized with hers and Luke's initials and a central diamond that subtly drew attention.
"My style was to be elegant and youthful with a touch of modern but most importantly something that felt like me."
The quest for the perfect wedding venue led Luke and Beth to the enchanting Mason Mill Gardens, a choice that wasn't made lightly. Beth had spent countless hours exploring potential venues, but none ignited the inspirational spark she was seeking. However, the moment they set eyes on Mason Mill Gardens, Beth was captivated by its mesmerizing beauty. Succumbing to its charm, they made the decision to secure it as their venue just a week later.
Working with the vendors proved to be a delightful experience for Luke and Beth, exceeding their highest expectations. They both desired to be intricately involved in the planning process, Beth in particular. She poured her creativity into designing several details that added a unique flair to their wedding.
Given their shared passion for travel, Beth designed luggage tag-style name placements, infusing a globetrotting charm into the wedding. She also crafted menu cards, drinks menus, and the seating chart, ensuring every detail resonated with their personal touch.
Floral arrangements were paramount to the couple, leading them to collaborate closely with The After Hours Co. Together, they created stunning floral displays in a harmonious palette of purple, pink, yellow, white, and subtle green hues. The crowning element of their design efforts was a set of plinths, conceived by both Luke and Beth. Each was adorned with striking orchids at the center, serving as compelling focal points for their guests.
The couple was deeply moved by the heartfelt words of their celebrant, Lisa Webb, whose passionate oration added a poignant touch to the ceremony. Beth helmed the conceptualization of the event's styling, while the execution was expertly handled by Zephyr Events and the on-site coordinator at their chosen venue.
In terms of photography, Georgia from Sacred Stills played a crucial role in preserving every treasured moment with her precise attention to detail. Her guidance helped Beth and Luke create timeless keepsakes of their special day. Moreover, the couple extended their gratitude to their videographer from At Last Films, who managed to encapsulate each emotion precisely as it unfolded, providing a visual anthology of memories that could be relived through their wedding film.
Beth also ensured her children played an integral part in the festivities. Beyond including them in the wedding portraits, she arranged for a special table from Blanc on Briggs just for them. The table featured a homemade colouring book themed around the wedding, turning their participation into an enjoyable and memorable experience.
Their final words to other couples planning their special day is to "have fun, don't get hung up on all the little things that didn't go right, just let it go and enjoy celebrating the love because nothing is more perfect than happiness."
Congratulations again to Beth & Luke for their fairytale-like wedding!

Recent Posts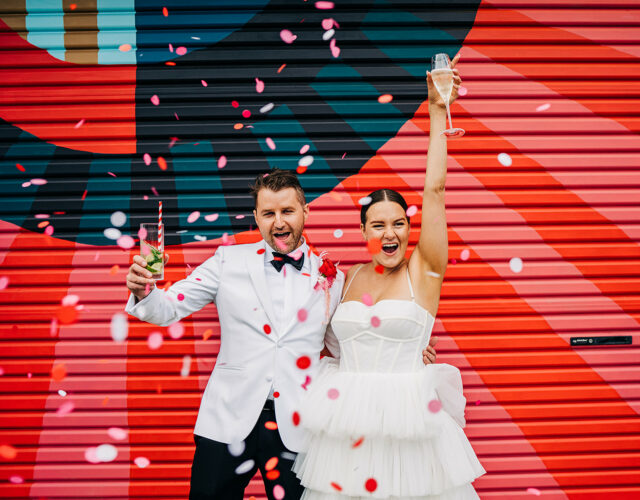 In the heart of the city, a tale of serendipitous love unfolded between Madi and Tim, two accountants…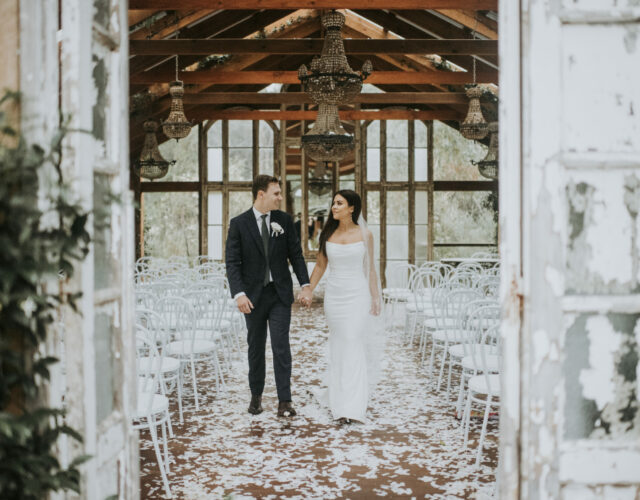 In the serene embrace of The Woods Farm, Jervis Bay, on the 14th of May 2022, Hugh and Felicity tenderly…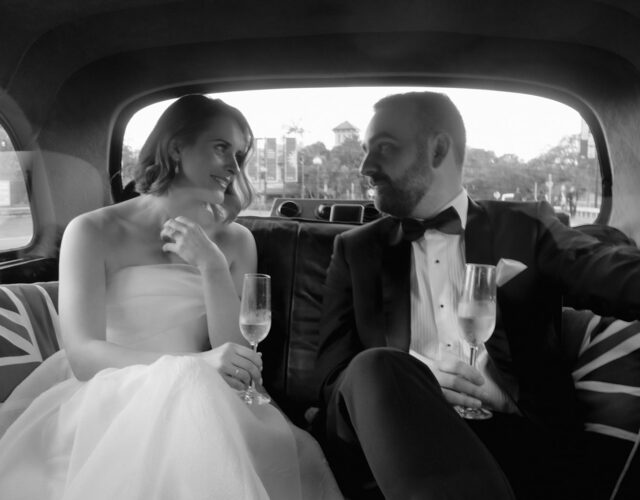 In the bustling cityscape of Sydney, the story of Mariia and Matthew unfolds – a romance that transcends…