Chelsea and Sam's Enchanting Coastal Wedding
On the shores of Anna Bay, with the waves of the sea softly caressing the beach, Chelsea and Sam tied the knot. The date, May 6th, 2023, will forever remain etched in their hearts as the day they celebrated their love in the modern, white facade of Talm Beach House.
Their Story
Chelsea and Sam's love story stands as a testament to modern love. Originating from a simple Tinder conversation, their relationship quickly deepened beyond the screen. Their shared experiences, from late-night university study sessions to adventures as first-time homeowners, strengthened their bond. The proposal at Port Stephens, set against a rainy backdrop, became the pinnacle of their romantic journey, setting the stage for the chapters to come.
The Wedding Theme: Coastal Chic
Desiring a wedding that mirrored their personality, Chelsea and Sam opted for a 'coastal chic' theme. It was a delicate balance of their shared love for the ocean and their affinity for the Port Stephens area. The Event Artists, a dedicated team known for crafting dreams into reality, played a significant role. Entrusted with the styling, prop hire, and floral arrangements, they transformed a Pinterest board of inspiration into tangible beauty.

Attire and Elegance
For Chelsea, timeless elegance was captured in two dresses from Kyha Studios – Monte and Freddie. Her bridal atture was completed with the Alexandra shoe by Harlo Shoes in white and later, the Zolanda heels from Novo. Her look was accentuated by the silver Frida Hoops from La Lune.
The bridesmaids, in stunning contrasts of black, wore creations from Bec and Bridge, Shona Joy, and Forcast. Sam and his groomsmen showcased sartorial elegance in Jax Wool Suits by Tarocash. A lapel pin from Etsy's TheHeavenlyHangers added a touch of distinction to Sam's attire.
The Perfect Shot
Every fleeting moment was immortalised by Brooke from Brooke Arte Studio. Her style blended effortlessly with the day, capturing candid moments and the raw emotions, which was evident in each frame.
Beauty and Grace
Alicia's Personal Hair Design was responsible for cascading waves and elegant updos. Chelsea's radiant look was the handiwork of Suzie from WHITE Hair and Makeup. The bridesmaids, with their graceful makeup, looked every bit as dazzling.
The Special Touches
Mila and May added sophistication with their beautifully designed invitations and thank you cards. Meanwhile, Jade from Wed by Jade crafted a ceremony that resonated deeply with Chelsea and Sam's journey.
The guests indulged in gastronomic delights courtesy of Billy Goat Catering. From a lavish grazing table to a scrumptious alternate drop menu, every dish was a culinary masterpiece.
Moments to Cherish
The ceremony backdrop, a rocky coastline, added a raw, natural touch to the sophisticated setting. Chelsea's walk down the aisle, the exchange of self-written vows, and the joyous inclusion of their puppies (thanks to Hunter Valley Pet Chaperone) made the ceremony uniquely theirs.
As the sun dipped, the courtyard of Talm Beach House came alive with twinkling fairy lights. Laughter, heartwarming speeches, and the first dance surrounded by sparklers painted a mesmerising picture. The silent disco, supplied by Silent Sounds, transformed the reception into a vivacious dance fest.
A Few DIYs
The personal touch was evident in the Polaroid wedding favours, capturing cherished memories with each guest. The sweetness of the day was augmented by a caramel and white chocolate cake, lovingly baked and decorated by Sam's sister.
Reflecting and Looking Ahead
Finding Talm Beach House was serendipitous, but choosing it came from a deep connection to its beauty and serenity. As Chelsea and Sam reflect on their special day, they emphasise the importance of embracing both planned and unplanned moments. Their advice to couples embarking on their own wedding journeys is simple yet profound: cherish the process, for it's the memories made along the way that will stay forever.

Recent Posts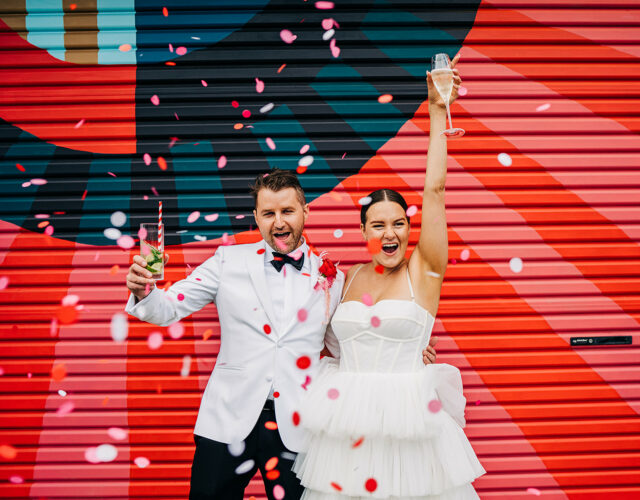 In the heart of the city, a tale of serendipitous love unfolded between Madi and Tim, two accountants…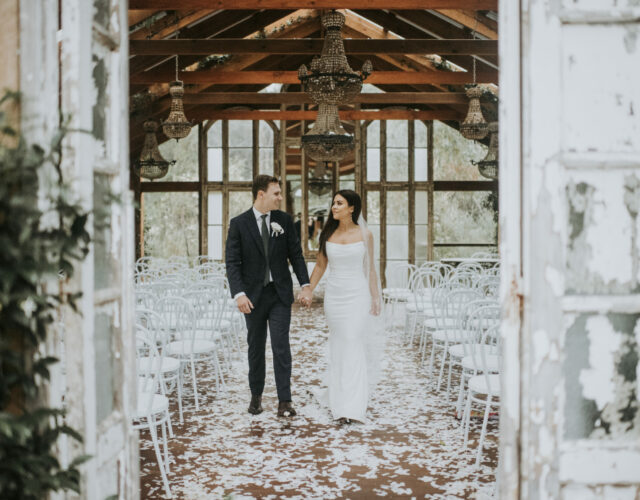 In the serene embrace of The Woods Farm, Jervis Bay, on the 14th of May 2022, Hugh and Felicity tenderly…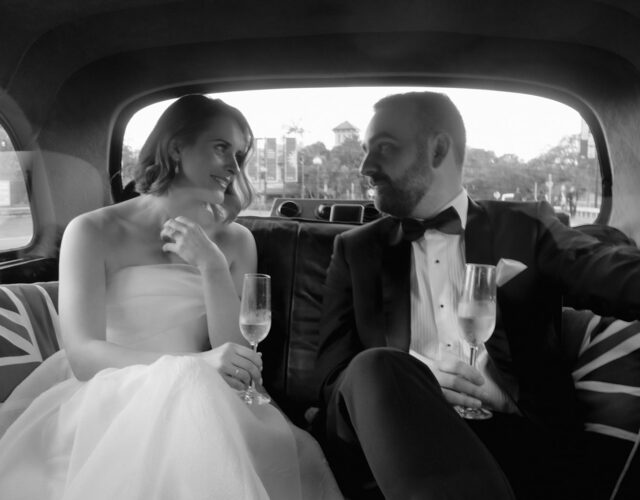 In the bustling cityscape of Sydney, the story of Mariia and Matthew unfolds – a romance that transcends…