Love, Joy, and Perfection: The Wedding of Petros and Mikaella Stefadouros
Petros and Mikaella Stefadouros celebrated their union on 19 November 2022 at The Grounds of Alexandria's in the Linseed Ballroom. Petros works as a monumental stone mason, while Mikaella is a human resource professional in the fashion industry – so you can already expect a creative twist! Petros proposed to Mikaella on her birthday during a walk in Kirribilli, where they were admiring the beautiful view of the Sydney Harbour Bridge. This proposal was a moment that they both held dear, and it marked the beginning of their journey towards an iconic wedding celebration.
The wedding of this lovely couple was indeed a sight to behold. While some couples may agonise over a specific theme or style for their big day, this couple simply went with what they loved. And the result? Pure perfection!
The arrangements were breathtaking, with Petros choosing the colours for the florals and Mikaella – the specific flowers. Petros mainly tailored the menu, while Mikaella wanted to be in charge of the alcohol choices. It is precious when a couple are equally involved in the planning process. They even worked together on the stationary and, of course – the music.
Naturally, with Mikaella being in the fashion industry, her bridal look was absolutely flawless – both timeless and classy. She drew inspiration from Hailey Bieber's wedding gown and opted for a Pallas Couture gown with diamond earrings and a tennis bracelet. The bridesmaids in Bec and Bridge dresses paired with Tony Bianco heels looked gorgeous. Petros looked dashing in a Hugo Boss suit and shoes, topped off with a Rolex watch. The groomsmen looked sharp in matching suits and shoes.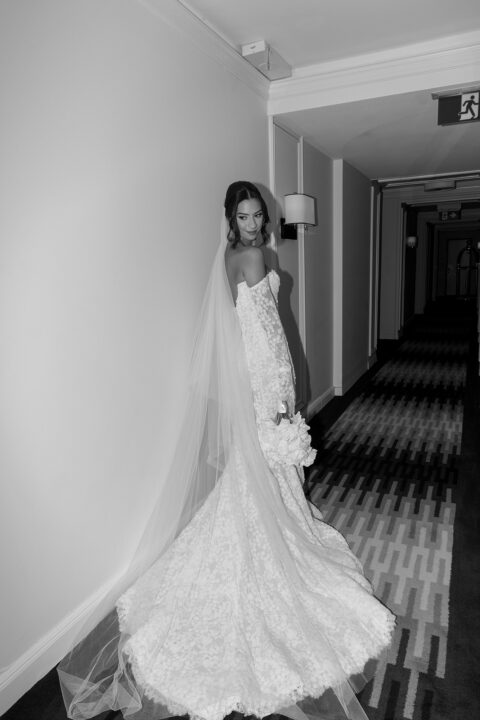 Petros and Mikaella had a fantastic experience with their vendors. Their photographer, Salt Atelier, was highly professional and attentive, while hair stylist, Ellie Maree, went above and beyond to create a stunning look. The makeup artist, Ann Hassarati-Germaine, was also highly recommended for her professional and polite approach.
The ceremony itself was a traditional Greek affair held at the Greek Orthodox Cathedral in Sydney. The church had recently been refurbished, making it the perfect location for the couple's big day. With a focus on keeping the decor organic and the atmosphere cosy, the couple made the ceremony intimate and centred on their love for one another. After the ceremony, they were showered with rice and flower petals for good luck as they embarked on their journey as husband and wife.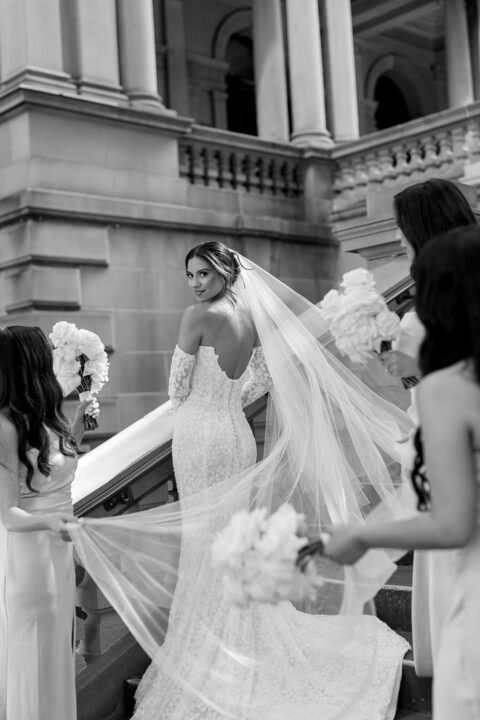 The reception was held at the Linseed Ballroom, which had ample space for 280 guests, comprised of close family and friends. Choosing the venue was easy for the couple as they knew they wanted to celebrate their big day there. The exposed brick, high ceilings, chandeliers, arched windows, and bar were all features that drew them in, and they didn't look at any other venue options. With so many remarkable features, Petros and Mikaella opted for a minimalistic vibe, allowing the venue's features to speak for themselves. They incorporated king tables into the floor plan for their closest friends, creating the perfect celebratory vibe.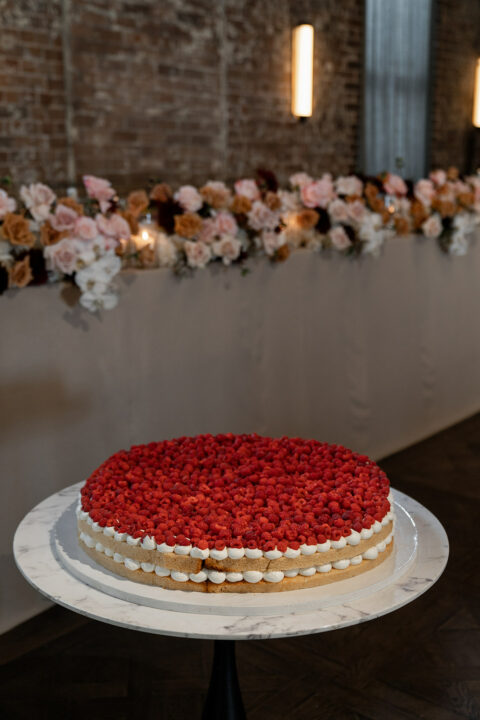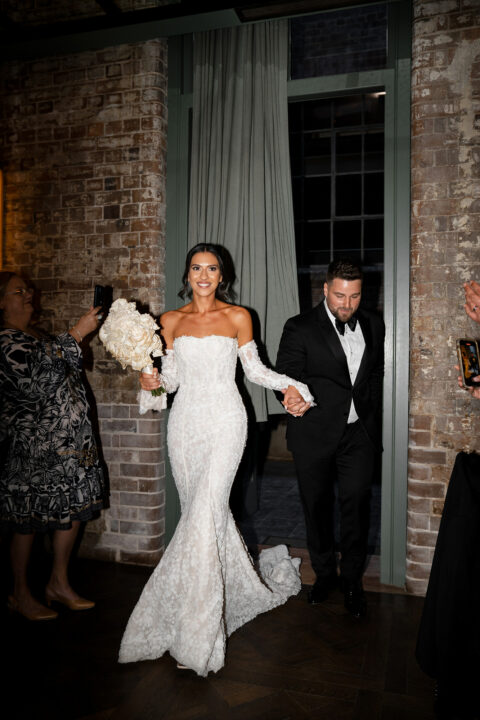 Every decision was made by the couple themselves, and we love that they also incorporated a Greek tradition by having their family create wedding favours.
For couples planning their own big day, Petros and Mikaella offer some words of wisdom. Their advice is to enjoy every aspect of the planning process, communicate effectively with suppliers, and have complete faith and trust in them. They also recommend not getting bogged down with too many options, trusting your instincts, and going with what you like.
Congratulations again to Petros and Mikaella on their beautiful wedding day!

Recent Posts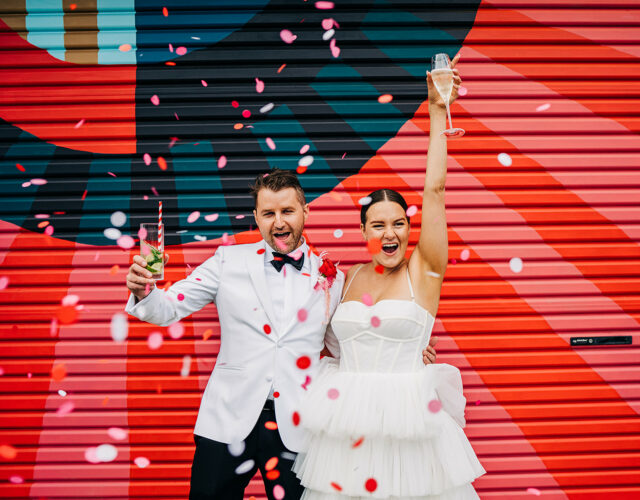 In the heart of the city, a tale of serendipitous love unfolded between Madi and Tim, two accountants…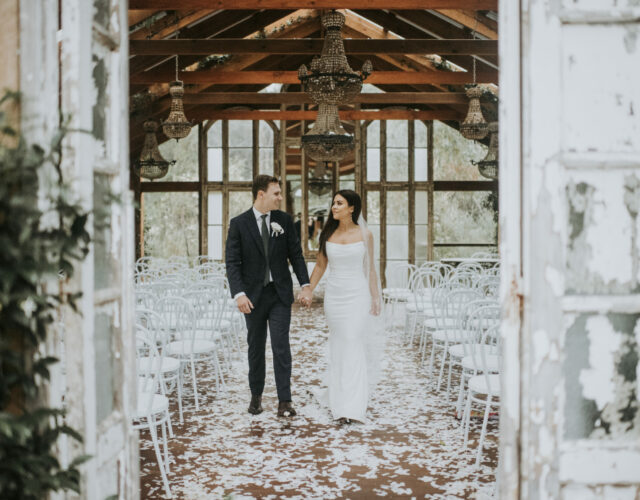 In the serene embrace of The Woods Farm, Jervis Bay, on the 14th of May 2022, Hugh and Felicity tenderly…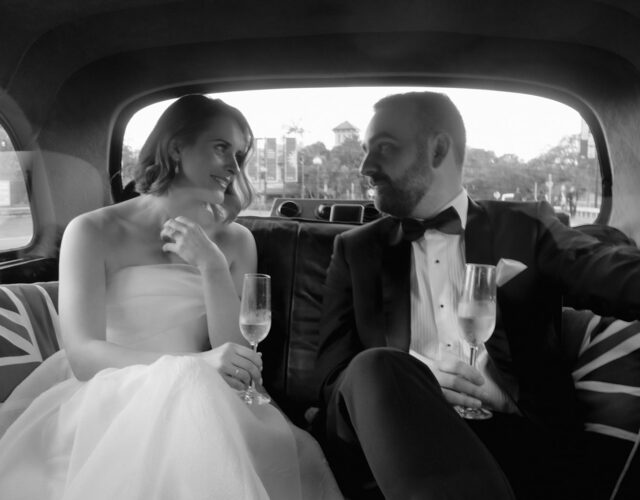 In the bustling cityscape of Sydney, the story of Mariia and Matthew unfolds – a romance that transcends…